KENTUCKY
EXPO
CENTER

LOUISVILLE
KENTUCKY

Site Updated
2-26-19
Best Summer
Gun Show
Coming Up!
God Bless

You
& God Bless America

Welcome to the best national gun show. Our gun shows are one of the biggest and best gun show you can visit - we have vendors and customers from all over the United States.
2019-2020
GUN SHOW
APPLICATIONS

Dealers and Vendors
Click to register


You aint' seen nothing
if you haven't been to a
National Gun Day Gun Show
Louisville, KY is our gun show location which is central to: St. Louis, Nashville, Cincinnati and Illinois.
June 8, 9 2019
National Gun Day
1250 tables Gun & JAG Military Show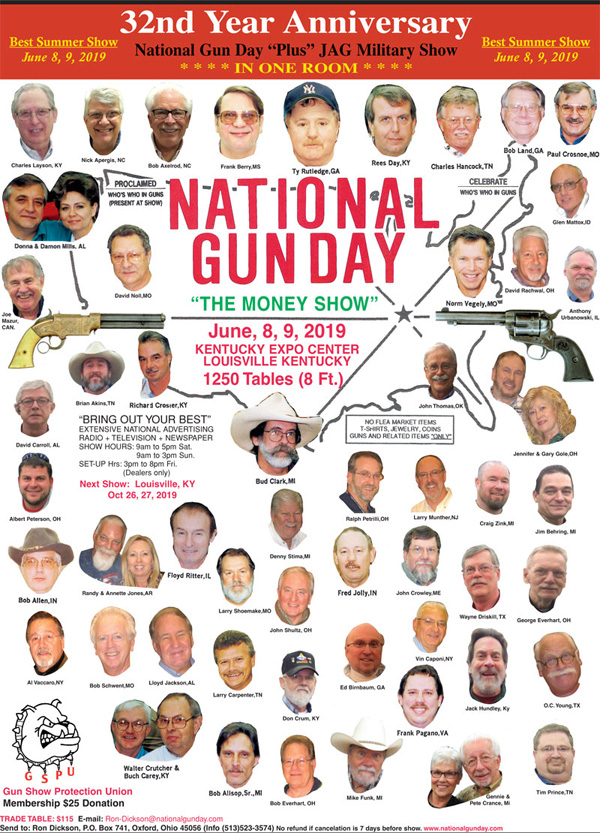 Vendor Application
New gunshow dates through 2020!



Gun Show
Admission Tickets:
Adults are $12




Kids under 12 are $2

Show Hours:
Sat 9-5pm
Sun 9-3pm